Year Round Events
YREs are "go at your own pace" walks in the Tampa Bay area. Review our YRE flyer for complete information.
Procedure
Ask for walk box at start. Please be considerate of staff and patrons at host location.
Register, sign waiver and use maps/start cards to return at finish.
You can earn IVV distance and event credit every time you complete the course. Insert pages are available.
Walk Fees
If you are walking for volkssport (IVV) credit, fee is $3 each day you do the event. You may do the walk twice for distance credit for the same fee on the same day (not Tampa 20K).
If you don't want volkssport credit, the non-IVV fee is $2.
Children under 12 walk for

free

.
Please pay by check made out to Suncoast Sandpipers Volkssport Club. If you can't pay by check, send payment to club address. Leaving cash puts hosts and club at risk for theft.
The Safety Harbor Grill & Bar has unexpectedly closed. We are pursuing a new start point. If you would like to do the walk, contact the club at pipers@tampabay.rr.com to arrange for waiver-signing, payment, and transmission of walk directions.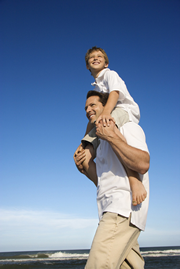 YRE monitors
Dunedin/Honeymoon Island
Bonnie Theall
727-734-1325
theallsport at yahoo dot com

Largo/Belleair
Ralph Money
727-289-2655
RaulArchDiego1845 at outlook dot com

Punta Gorda
Steve and Elinor Kline
941-575-2001
elijo924 at centurylink dot net

Safety Harbor
Ann dela Fuente
727-842-6328
walkan2003 at yahoo dot com

San Antonio
Joan Harrett
352-467-0388
joanjarrett at hotmail dot com

Sarasota/Lido Key
Lee Ann Pelea
941-752-2218
lapelea at msn dot com

St. Petersburg (2 YREs)
Clare Conant
727-223-8870

Tampa
Michelle Devlin
813-949-3504
mjdev7 at verizon dot net

Tarpon Springs (2 YREs)
Bob Huffaker
727-484-6628
bobhuffaker09703 at yahoo dot com

Venice
Cathy and Frank Edwards
941-493-7030
fwedwards at aol dot com