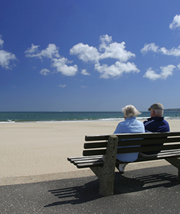 Suncoast Sandpipers has about 150 members who welcome you to join the club. If you want to see what a walk looks like, visit our gallery page.
Membership is free!
By emailing the club, pipers at tampabay dot rr dot com, your membership and address information, you will become a Sandpiper and receive the quarterly newsletter and flyers as PDF attachments. Membership is effective October 1-September 30. During the membership renewal period each year, you will be asked if you wish to continue your membership. You can unsubscribe at any time.
Membership and address information
Names of family members in the membership
Email address
Mailing address
Phone number (for emergencies only)
Birthday (month and day only) of family members
If you would like a hard copy of the newsletter and flyers, please send $5 to the club address below. But if you are happy with email communications, you don't have to send any money at all.
Suncoast Sandpipers
19651 Gulf Blvd. A-13
Indian Shores FL 33785